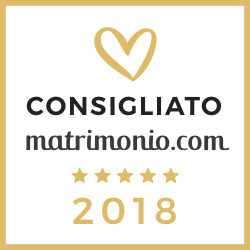 ---
Hi Emanuela,

Again I just wanted to thank you and all the team for the suit you have provided me. The wedding (18/08/2018) went very well and my suit got a lot of compliments. Attached you can find 2 photos taken on the weeding day.

Thank you very much.

Cheers

Carlos Estima
---
Hi Emanuela, I have just received the suit and I am so happy with it! It just needs a small adjustment on the trousers but everything else is perfect.

Also, the packaging is brilliant and everything arrived without problems.

Thank you very much for your assistance and I wish the very best for you and the company.

Thank you.

Kind regards,
---
Good morning Emanuela,

Thank you for my suit! It looks fantastic :) I wanted to buy another two ties and handkerchieves for my groomsmen so they can match me but it says it's double the price without the suit...

Any chance I could get them at €87 each since I bought the suit?? I'd also like the pearl tie pin that comes with the suit so I would buy all that.

Many thanks!

Jorge
---
Hello. I opened the box. It's wonderful. However it's it normal that the trousers are not done on the right length. I guess I have to find someone to do it. Right? Thanks again it's pure Italian beauty!
---
Hello! I just wanted to tell you the parcel is safely arrived. I've tried all the suits and WOOOOOOOOOOAAAAAAAAWWW!!!!!!! Simply AMAZING!!! I can't wait until the 13th july! All is so beautiful!!! Many many many thanks for all! I'm so happy and so proud to own such a beautiful suits! Everything is really perfect!!! Of course I'll send you some pics of them during the wedding! Many thanks for all and congratulations to the whole team! You're the best! Cheers! Didier, a new and REALLY HAPPY Customer!
---
Dear Emanuela Chiarello, I have picked up and tried the suit. It seems perfect. Best regards
---
Cara Emanuela,

Tutto è arrivato molto bene questa sera a Washington DC. Sono molto soddisfatto della qualità del lavoro e dei tessuti che vanno a pennello (vedi sotto). Il giro vita è leggermente largo, ma nulla che non posso aggiustare con una cintura.

Grazie di cuore per un lavoro ben fatto a tutta l'azienda. È un vestito perfetto per il nostro matrimonio il 14 luglio in Francia. Un caro saluto, Joannes
---
Grüße Sie Frau Carolina Moreno,

Ich melde mich erst jetzt, da ich Beruflich unterwegs war. Habe mich sehr gefreut als ich das Paket geöffnet habe. Der Anzug paßt wie angegossen, perfekt, spitzen Qualität, auch das Inlett ist sehr schön, sowie die Knöpfe und der Stoff schimmert grandios im Licht, die Schuhe passen genau. Alles in allem bin ich absolut zufrieden. Das war sicherlich nicht der letzte Anzug den ich bei ihnen kaufen werde.

Liebe Grüße und besten Dank

Mfg Ben
---
Egregia sig.ra Emanuela,

oggi ho ricevuto l'abito, volevo con la presente ringraziarla molto per la professionalità e la qualità che la sua azienda ha dimostrato...

Non è facile confezionare abiti sartoriali solo ricevendo informazioni on line, evidentemente c'è tutta quell'esperienza a supporto di tale risultati.

Nel ringraziarla ancora la saluto cordialmente Raffaele di Fazio
---
J'ai reçu mon costume cette semaine wowwwwww très beau très raffiner je vous remercie bcp c'est vraiment un très beau costume .cest sur le moi de février je vais vous contacter pour mon costume de mariage ,je suis très ravie de travaille que vous fete merci 1000 fois .
---
Hi Emanuela I received the trouser and tie pins. The trouser fit is good , I will get the length adjusted and ask my tailor to add on the buttons for braces

I would like to offer my sincere thanks to you and your team (please convey my thanks to Melissa , she helped me a lot with this order to begin with )

Thanks again
---
Hello Melissa,

Just wanted to tell you that the suit came and everything is great! I was impressed with how well everything was packaged. I will be looking good for my upcoming wedding! Thank you for your assistance. -Kyle
---
Ciao,

I received today the package. The cravat it is very beautiful.

Thanks for you help Vlad
---
Le costume était juste magnifique et parfait! Merci pour tout! M. Et Mme Bensaid
---
I got the suit. And I'm in love with you. You guys are really doing an amazing job over there. I'm so thankful and so happy with how it came out. I loved the Mr. Angelo DeBartoli inside the pocket! I put on some muscle weight in the arms so, I might have to figure something out. Other then that, everything fits perfectly. The vest is perfect. The shirt is perfect. The pants are perfect. Just gotta hem them of course. The jacket is gorgeous. I love it. Thank you so SO much Melissa. You have been a beautiful doll.
---
Buon giorno, grazie infinite per l'abito strepitoso ritirato oggi! la Signora di Reggio Emilia gentilissima e molto preparata, grazie infinite sicuramente da Parte mia vi farò tanta pubblicità nel campo sposi visto che io lavoro nel settore!
---
Gentilissime Paola e Melissa, Volevo ringraziarvi per la splendida e perfetta realizzazione del mio abito, che ha reso il mio Matrimonio presso l'isola caraibica di Turks and Caicos (e in seguito presso un piccolo paese della Brianza) ancor più magico.
---
Bonjour Melissa,

J'ai recu le costume aujourd'hui! Magnifique! Comme on l'avait imaginé! J'adore votre travail! Je vous recommanderai aux prochains mariés! Je vous enverrai une photo apres le mariage. Encore merci pour votre professionnalisme et votre écoute.

A bientôt. Bensaid youness et anissa
---
Dear Melissa, we're very impressed by delivery, The package is impeccable, We are impressed until the tears flow !!!

We strongly recommend you at any time, anywhere , and when we are arrived in your area, we will definitely visit you.
---
Estimada

El plastron llego el día viernes, afortunadamente no hubo cobro de aduana así que lo recibió el conserje sin problemas y llego en excelente estado

Muchas gracias
---
Buongiorno, abbiamo provveduto al ritiro dell'abito. Ringraziamo per la serieta' dimostrataci contenti di esserci affidati a Voi per il nostro giorno piu' importante. Mario Monari e Marga Marchi
---
Hallo Frau Martín,

ich wollte mich bei Ihnen noch einmal recht herzlich für den schönen Hochzeitsanzug und die tolle Abwicklung bedanken.

Wir hatten eine traumhafte Hochzeit auf Mauritius.

Anbei übersende ich Ihnen ein Hochzeitsfoto.

Ich wünsche Ihnen eine angenehme Woche.

Viele Grüße
---
Dear Melissa,

i would like to confirm, that i received the shipment today. All looks very nice and fits perfectly :-).

Thank you for the nice work and the flawless communication.

Always a pleasure to make business with you guys.

Will definitely get back to you omniscience's the next occasion.

All the best for you, your family and your business.

Sincerely,

Wolfgang
---
Gentile Sig.ra Nuccio, confermo l'estrema soddisfazione per l'abito acquistato, che ha ricevuto unanimi consensi da parte di tutti gli invitati. Il pregio estetico/stilistico e il sapiente confezionamento sono stati evidentemente notati e per questo motivo mi congratulo con la vostra azienda e non c'è dubbio che nel mio piccolo vi farò molta pubblicità. Cordiali saluti,

L.O.
---
Hi Melissa,

the wedding was amazing and a large part to you, your expertise, and hard work. We can't thank you enough for your help and concern to get me my suit on time and perfect! You are going to love the pics! You guys are the best and will recommend everyone to you! Thanks again! Let me know.

Best,

John
---
Bonjour Mélissa, EXCELLENTE NOUVELLE !!! Je viens de recevoir mon costume et il est parfait !!!

Je vous remercie pour votre collaboration et je ne vais pas manquer de vous faire une excellente publicité.

Très amicalement et à très bientôt Jean-Luc Bellone
---
Dear Melissa,

I love the suit!! I was a little nervous about it because I had yet to try it on but it fits perfectly and looks fantastic. The material is excellent.

Just wanted to say thanks for all your help: you've been very attentive and helpful. Your customer service has been excellent. Really really appreciate it. Will certainly be ordering again.

Thanks again.

Kind regards

Mike Burrell
---
Bonsoir,

Je viens de recevoir ma commande, et je n'ai qu'un mot à dire : magnifique ! C'est encore plus beau que sur les photos, je ne regrette pas mon choix et de vous avoir fait confiance.

Un grand merci !

Bien cordialement.

D. Aubry
---
Hi Melissa, Suit has arrived and fits well, Thank you! Trevor
---
Ho acquistato pochi mesi or sono una giacca Ottavio Nuccio nella sede di produzione situata a Lucugnano. Davvero ottimo servizio,ma sopratutto di alta qualità, d'altronde come tutto il resto firmato Ottavio Nuccio. Consiglio pienamente a tutti coloro che devono trascorrere una serata di gran gala di indossare i loro abiti,per dare un colpo di classe al proprio corpo,ma sopratutto,per non passare inosservati. Nella vita o si è un'opera d'arte o la si indossa. Indossate gli abiti Ottavio Nuccio. Vincenzo
---
Volevo lasciare una recensione assolutamente positiva su ottavionuccio gala, ho ricevuto un' ottima assistenza clienti. Il mio vestito è stato davvero favoloso, perfetto in tutto e ricevo ancora dei complimenti a distanza di sei mesi dal matrimonio. Ma i complimenti mi sento in dovere di girarli tutti all'azienda Ottavio Nuccio gala. Grazie di tutto, Pietro Gallo
---
Stile ed eleganza particolari che il mio compagno adora. Le consegne sono veloci, la disponibilità e la gentilezza dello staff incredibili e la capacità di trovare una veloce soluzione ad eventuali problemi straordinaria. Mi trovo benissimo e mi rivolgo a Loro ogni volta che voglio fare un regalo riuscito e d'effetto al mio fidanzato. Davvero consigliatissimi. Zeula Taiocchi
---
Eccezionalmente sono riuscito a provare tutto, tranne la cravatta (con la quale non credo avrò problemi). Tutto perfetto ed a misura, grazie, oltre che di una bellezza davvero fuori dal comune; eccellente anche l'imballo utilizzato, con la chiusura blocca gruccetta. Solo la fascia regolabile, blu notte, ha bisogno che vengano cucite, sulle alette, le due bocchette di metallo (maschio e femmina), altrimenti fuoriescono dai cardini quando vengono chiuse. Vedrò come farlo ed a chi farlo fare, a meno che non vogliate proporre una soluzione voi. In qualsiasi caso, ci risentiremo fra qualche settimana per le due camicie che ho intenzione di comprare a scopo lavorativo. Grazie per tutto e continuate così. Saluti, Costantino
---
Gent.ma Sig.ra Nuccio con la presente vorrei complimentarmi per la qualità complessiva dell'abito, delle singole rifiniture e dell'esattezza della taglia. Come si suol dire, mi calza a pennello! Sono rimasto piacevolmente stupito anche del colore, che dal campione sembrava più scuro e invece lo preferivo esattamente così come in realtà è. Se qualcuno dovesse chiedermi un consiglio sull'acquisto di un abito da cerimonia o elegante lo indirizzerò sicuramente da Voi. Grazie ancora.

Cordiali saluti

L.O.
---
I bought an Ottavio Nuccio Gala suit online for my husband for our wedding, including vest and all accessories. Customer service was fast, responsive and very friendly, which gave high expectations for the quality of the suit. The suit was altered to the dimensions of my husband and surprised us with the very high level of quality. It is absolutely luxurious, and is the finest suit he ever owned. I can recommend Ottavio Nuccio Gala, thank you!
---
Dear Melissa

The vest arrived yesterday. It looks excellent, many thanks! I will be happy to share some pictures from the wedding in a few weeks.

All the best

Andreas
---
Dear Mrs Chiarello,

Thank you very much for the suit which arrived yesterday in good order.

It is very nice quality indeed!

I'll bring the pants to a local taylor for the correct length of the legs

Thank you!

Kind regards
---
Ottavio nuccio suit is such a quality suit.My wedding suit was delivered to Lebanon as requested to the smallest details.Packaging, follow up, dimensions, quality of tissue, accessories, timing, every detail was more than perfect.I am so satisfied with my purchase and will definitely buy other suits from this refined company. I was followed up in such a respectful and dedicated way even after receiving my suit. Big Tkx Ottavio, better than expected. Great surprise indeed! Tkx for the team and tailors.Great job guys. Italian spirit in a suit! Magnifico! Grazie
---
Melissa!

I wanted to share with you the highlights from our wedding! You will see how the suit fit Thiago excellently! He was my prince the day of our wedding. Thanks for making it happen!

Blessed beyond measure,

THIAGO SANTOS QUIRINO & CZARINA XAMANTHA VERA CRUZ-QUIRINO
---
Hi Melissa,

I have received the suit, it is very beautiful.

Thank you very much.

Kind regards,

Tommy Cheung
---
Dear Emanuela, I can confirm the delivery of the order. Thank you. I was on a business trip and so just today had the chance to check everything. The suit is very beautiful. I will bring it to my tailor to finish the trousers. Also the belt is very nice. Thanks
---
Ciao Emanuela, We just received our order and we love it! My brother Marco still hasn't tried it on but I have already and everything fits great. Grazie, ciao. Michael Colandrea
---
Emanuela, thank you so much for your help. the shirt is beautiful and fits perfectly. i will be ordering more suits from you take care terry
---
Hey!!!

I'm sorry I'm just now replying. I'm in LOVE with your work. Everything came back perfect. THANK YOU THANK YOU THANK YOU!

:)
---
Our package has been delivered. Thank you very much. Has a blessed day.
---
Emanuela, the package arrived today it is wonderful! everything fits perfectly, the shirt fits well everywhere too except for the collar which is a little bit small. Terry
---
Dear Emanuela, Dear Ottavio Nuccio Team, Our wedding was a great happening and I am very thankfull that I got such a nice suit and complete outfit from Ottavio Nuccio. I was so happy that I got such a good service from you. Finally the suit, the cravattone for me and my best men, the gilet, the rose,... - all fitted perfectly. I send you the pictures of our wedding attached. As you can see the bride was gorgeous, she was so pretty and the dress was wonderful. We fitted perfectly together. Unfortunately this was the only moment we could use this outfit together, but we will never forget. As the brides dress was so wonderful, we thought, that we could help you one day when you have a show somewhere and we might come as a wedding couple. So she can wear her wonderful dress again and I could present your new collection in size 48 :) We would do this for fun :) Thank you very much, it was great pleasure to get to know you. All the best for all your team - you produce wonderful gala outfits!

Lothar Stadler
---
Hello Melissa, No worries. Will send pictures of the ceremony later. The suit is excellent. Very happy with it. I will like to order some more items very soon, trousers, suits, shirts and vests. I like details in my attire. Do you make suits with Wool & Linen blend fabric? What's your best material for hot weathers? Regards, Val
---
Hello, I received my vest today, and it came out beautifully! It is a perfect fit! Thank you very much for such timely production!
---
Hello I'm sorry for not sending the pix yet. I couldn't find the time! Here they are. I hope, there's one you can use! :-)

I was very happy with the suit and my wife liked it a lot!

Kind regards Harry Jetzer
---
Dear Emanuela, We got the suit and it is really very very beautiful!!!! Thank you so much for your support .guidance and patience :) Elina
---
Hello Emanuela, I receive the suit last week as promised. Everything seems OK ! Now, I just need to adjust the length of my trousers and I Will be ready to get married ! Many thanks for your help and your reactivity ! Kind regards Stèphane
---
Hi Emanuela-- I reviewed the shirt. It is even better than I expected and fits perfect! Thank you so much! I am going to be ordering a suit soon. Should I place that order through you? Thanks again!!! Joshua
---
Hello Emanuela, thanks, it was a great Day with a real great suit. Pictures of the ceremony are coming soon. THANKS for all. best regards Johannes Neder
---
Good day Leonardo, The wedding has not taken place yet. I will be happy to send you photos once we are wed, but we are not expecting to get married for at least another year. We started planning early and are expecting a longer engagement. Thank you for following up with me, and I do want to add that the suit fits perfectly! I absolutely love it! Best Regards, William Wilson
---
Hello, Everything was as expected and the costume was perfect.Unfortunately I cannot find the camera that has the pictures from that evening.I might have lost it when I went skying.I will try to find some pictures made with a phone or other camera. Best Regards, Alex
---
Hello... The wedding is next month. We will be happy to send a picture as soon as we have one. The suit is beautiful and fits just right. Thank you
---
Hi Ottavio Nuccio Gala team This is to confirm that I recieved the parcel/my suit. I would like to thank you for the outstanding service you provided in this regard. From the beginning of this whole process I was not sure of what I was getting myself into, but you fulfilled my desires. Thank you so much for your professionalism, I am happy with the suit, it is the best item I have for my wedding and I wont hesitate to recommend you to my friends and everyone interested. Best regards Kane
---